Digital signage every room to life. Simply because digital signage provides a unique customer experience within every space in every industry.   
For example, you can entice guests with exclusive offers on screens in a shop or inform guests in a restaurant about upcoming events and new dishes. Hospital visitors are properly informed, but digital signage can also be used for internal communication within office buildings. There are many possibilities for this.  
This ensures stimulation, it incites action. Whether the message is meant to amuse or inform. You determine through the desired content what the visitor sees and thus anticipates! We work together with various suppliers such as: Samsung and Philips and LG,  

In other words, the right communication via screens ensures optimal communication and visual marketing in every company in every sector.
Optimal customer experience
Seeing the right information on location or experiencing a unique experience through dazzling content on screens contributes to an optimal customer experience. We use visual marketing as an offline tool for every location.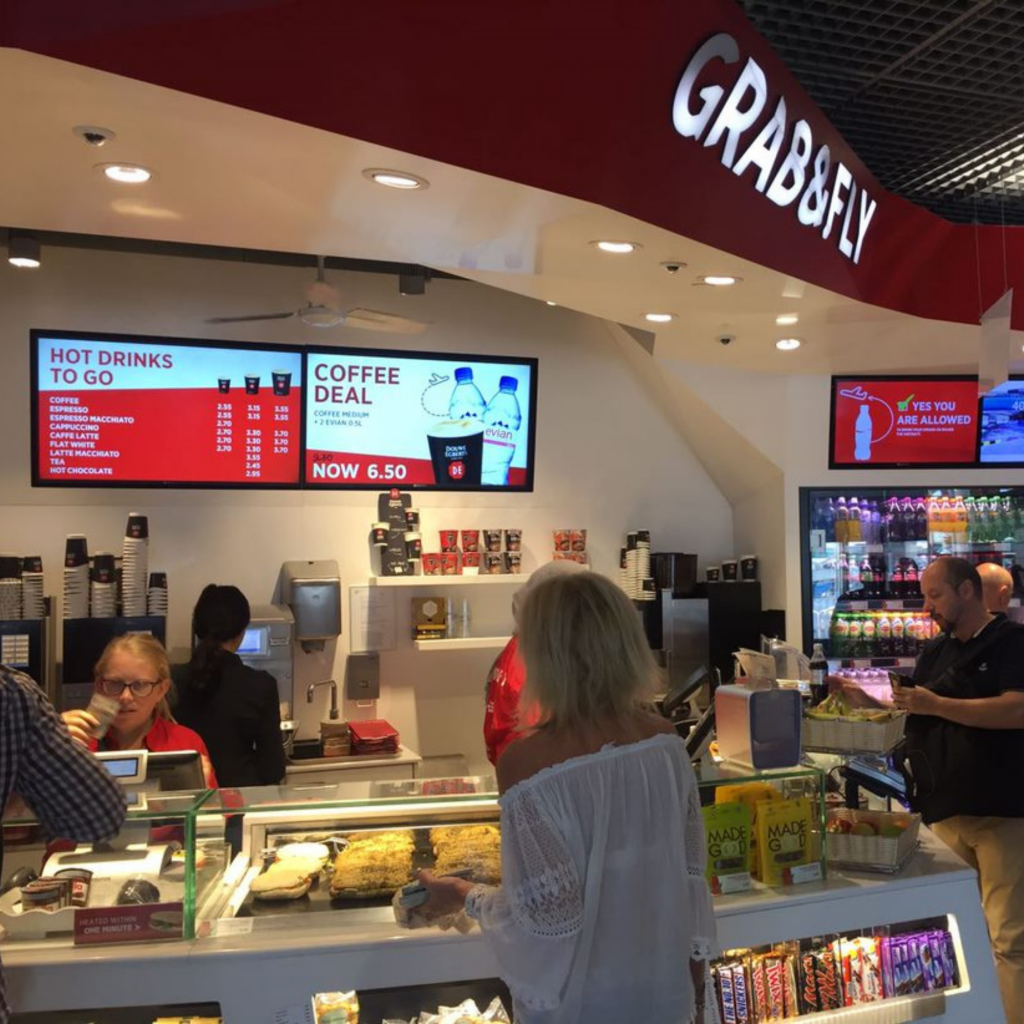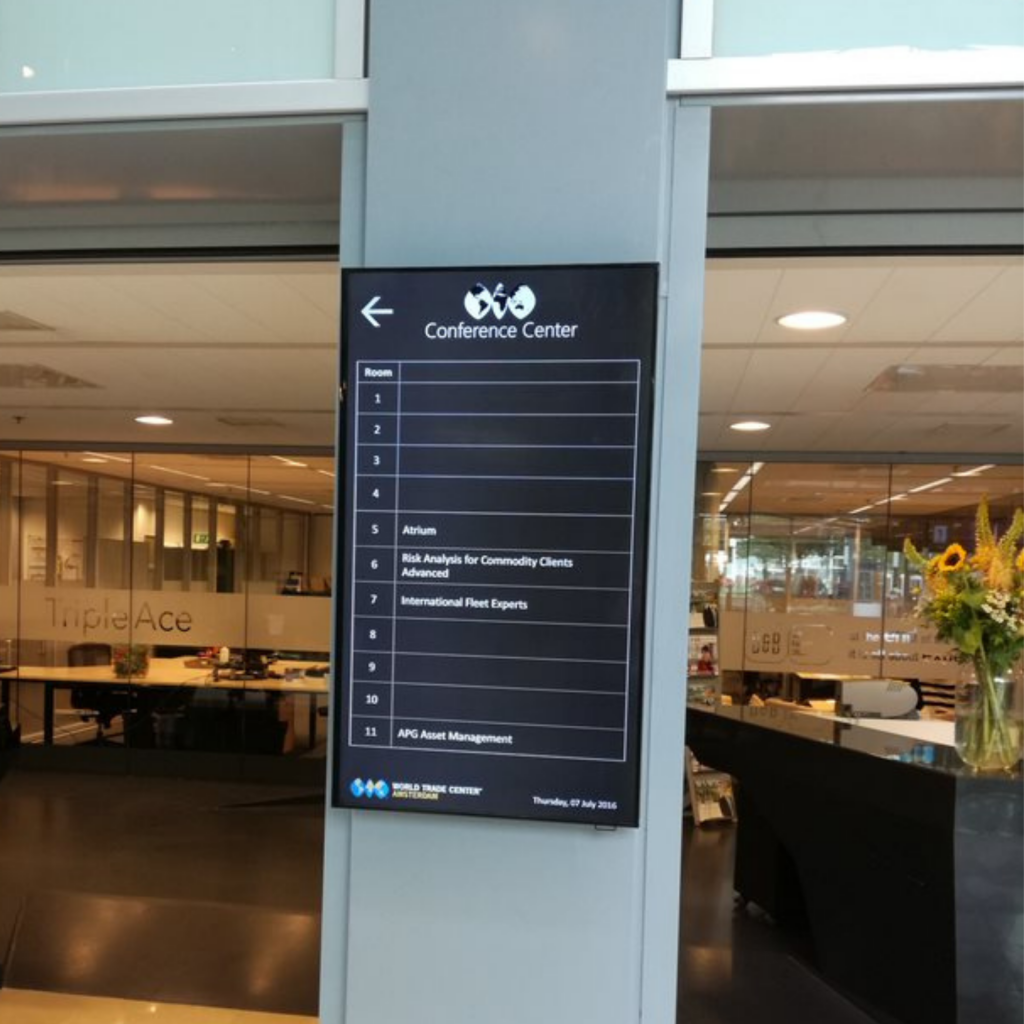 Attracting the attention of guests with the right visuals. Doesn't that sound good? Content can be used to show the right visual marketing that keeps customers on site longer, in a shop or restaurant for example. You can directly influence the visitor's behaviour through visual marketing, making digital signage indispensable on location. 
In addition to influencing behaviour and creating an optimal customer experience, digital signage also contributes to streamlined communication at locations. 
Why choose digital signage as a communication booster? It's simple! Visitors know immediately where they are expected. Whether in a hospital or in an office building, digital signage refines communication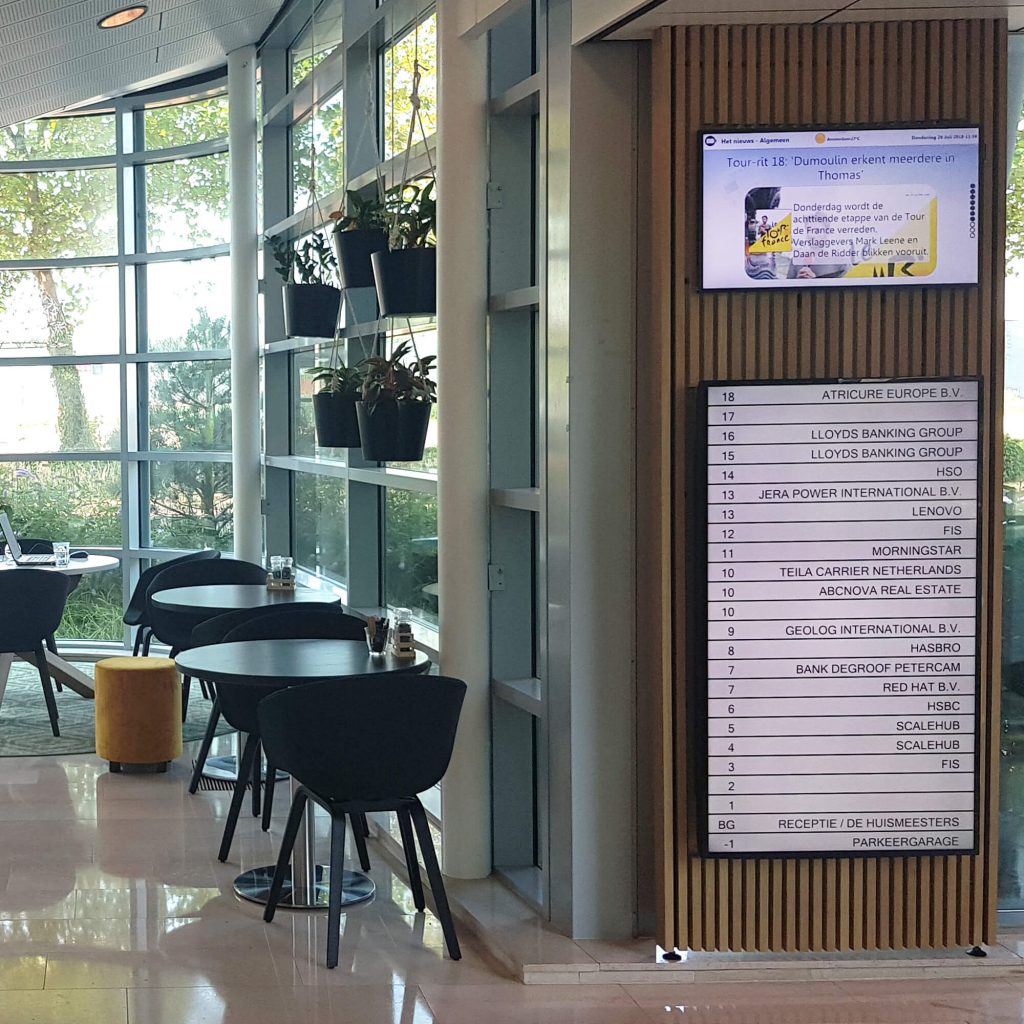 Benefits of digital signage
We list all the advantages of digital signage for you.  
1. In-house developed CMS
Another advantage of our narrowcasting is that the control (CMS) is extremely user-friendly. This is due to user-friendly templates. You can log in easily anywhere, at home or at work, via the Cloud. By means of templates and schedules, content can always be centrally modified or changed. 
3. Optimal use of both offline and online marketing
A third advantage is that it is important to streamline communication. Both offline and online. Using platforms such as PowerPoint and Canva , you can easily fill templates with your own house style. This way, the visual communication on the screens contributes to a strong brand and thus to stable branding.  
4. Visitors experience unprecedented hospitality through narrowcasting
Fourthly, you can enhance the customer experience through digital signage. How? It's simple! Thanks to the information provided on the screens, visitors know immediately where, how and when they are expected. In addition, unmet questions are answered. All this contributes to a multifaceted hospitality for customers, visitors or guests.  
5. Digital signage contributes to visitor loyalty
Another benefit that is little thought of by managers or entrepreneurs is that you can increase sales with digital signage. 
Incorporating commercial goals into the content on the display? You can! By linking the displayed content to customer programs that increase customer loyalty, you ensure that narrowcasting optimises guest loyalty. For example, you can reward customers with points when they enter the location and, for example, scan a code on the screen.
This way, guests can save for certain offers, promotions and other loyalty programmes that increase the company's conversion rate. There are also many other ways to set up loyalty programmes through the use of narrowcasting. In other words, you can say that screen communication gives guests an extra push to visit your location!
6. Visual appearance takes the location to a higher level
7. You save on the marketing budget in the long run
Another concluding advantage of digital signage is that marketers and entrepreneurs save on marketing budget in the long term. No more hassle with physical leaflets in waiting rooms, entrances or other locations where guests need to be entertained or informed. The content displayed on the screen means that guests know exactly where they stand. 
In addition, the content can be modified with the click of a button. In this way, digital signage contributes to the cost savings of communication. No more expensive flyers, leaflets, signs or other tangible printed matter! In short, digital signage is the digital communication tool for every space in every industry. 
Ask our professional team!
Edwin manager of the CleverDesk
Edwin
Manager CleverDesk

CleverDisplay has been the supplier of digital signage since 2003.