At CleverDisplay, we believe in the power of our own knowledge.For example, our team of professionals have built digital signage software for customers that we manage entirely ourselves. As a result, the lines are short and we can switch quickly both internally and externally. 
Using Cleverdisplay's user-friendly CMS, we create wonderful narrowcasting content for customers. In this way, we use visual marketing to raise a space to a higher level. That's why we talk about a next-level experience thanks to digital signage.

How? Digital signage creates a new dimension to the customer experience of companies, offices, care institutions etc. By using digital signage as a visual communication tool, visitors can be influenced. Using narrowcasting, you can present your own content on a professional screen in any space of your choice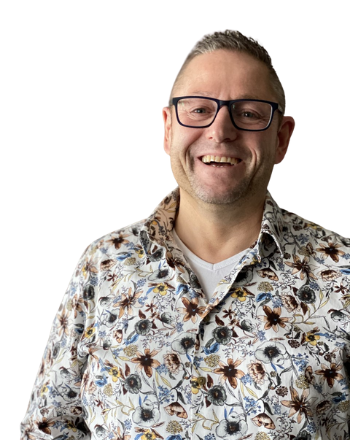 CleverDisplay is a transparent Dutch company. We deliver a transparent, stable and reliable products and services., We want to deliver what we promise. Getting things right for customers and being transparent about the prices we charge. We like to help seek solutions with our customers and look for options where competitors often give up.  
SALESManager CleverDisplay
Customer satisfaction comes first! That's what we believe in!
At CleverDisplay, everything revolves around customer satisfaction and innovation. We provide durable hardware at fair prices. Every project is different, so our quotes are tailor-made. We have an extensive sales department that supports our customers in this on a daily basis. In addition, we offer CleverDesk support during working hours so that you can always rely on excellent service when using the digital signage software and hardware.
Whether it's for a large new-build project or to supply a small optician, we deliver appropriate digital signage to suit the project. We provide tailor-made prices for each project at competitive and fair rates. We take care of the project's completion.   
We stand firmly behind our product!
We stand firmly behind our product because of its user-friendliness and easy control.We take care ofthe entire management so that you don't have to do anything else. All you have to do is create the content using the CleverDisplay templates. These are supported by social media, PowerPoint, Canva and other useful applications that make content creation easy. ,   
The CMS takes care of great content on the screens via online templates. These templates are optimised monthly by our professional team of technical experts. With easy control and the latest developments in digital signage, we ensure that the content on the screens entices visitors. The content displayed provides guests, visitors or employees with an optimal customer experience.    
Since 2003 technical experience

CleverDisplay has been the supplier of digital signage since 2003.