Discover the products and possibilities in narrowcasting! Are you looking for a digital signage supplier who can advise and unburden you on every aspect, from A to Z? Then you've come to the right place with CleverDisplay. Contact us for a no-obligation consultation. We supply professional hardware, software, attractive narrowcasting templates that you can fill completely with your own content and other visual marketing solutions.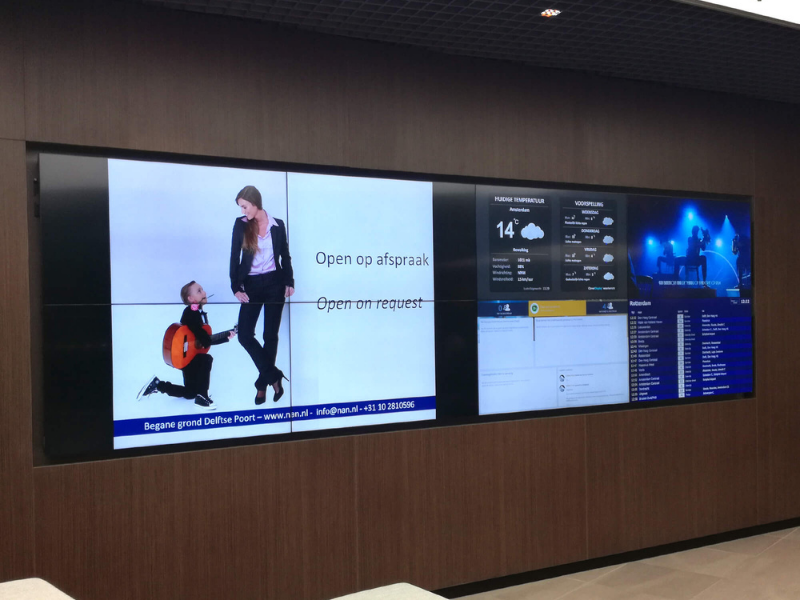 What is the meaning of digital signage? Digital signage is the presentation of information via LED screens. In this way, you can present certain information, both internally and externally. Whether you want to present the latest news to your employees or display the latest collection within a waiting room/shop, anything is possible!
CleverDisplay supplies innovative software and LED screens to countless companies within various sectors. The screens are multifunctional. From social media, video streams, latest developments, signage, Canva templates or weather reports. Everything can be presented on the screens. CleverDisplay's easy operating system makes it very easy to control.  
Are you choosing CleverDisplay? Then you're choosing quality!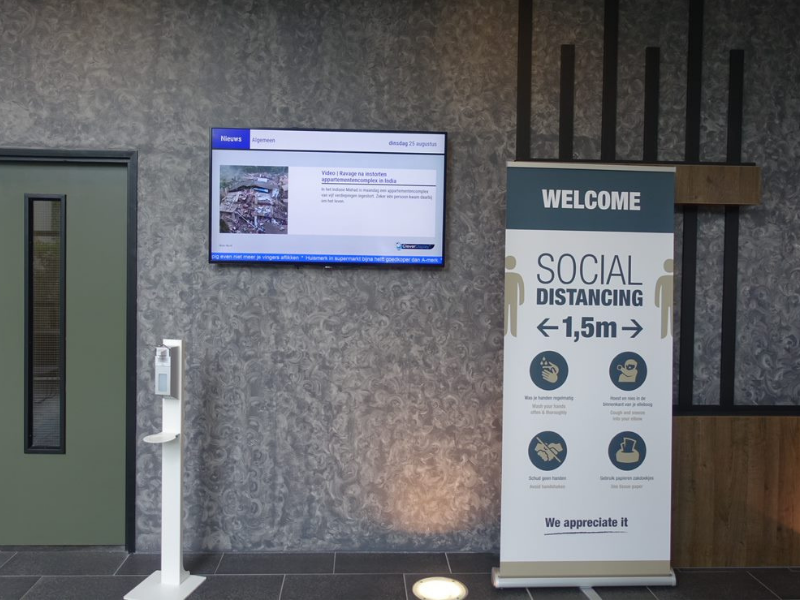 Professional hardware that lasts for years!
CleverDisplay has a partnership with LG,  and Philips. We supply the latest technology in the field of LED screens. CleverDisplay's screens contain SOC (system on chip) software. This means that the screens do not need a separate media player, but that narrowcasting is already integrated. This saves you and your company a lot of money, maintenance and other additional costs that come with separate players. We therefore offer professional hardware at competitive rates.

Want to find out more about our rates? Please don't hesitate to contact us!  
The digital signage software is an extremely user-friendly software that is easy to control for every employee within a company. No technical knowledge is required to operate the systems. The environment contains clear instructions so that everything is self-explanatory. We guide you so that you don't have any questions when you start placing content on your screen.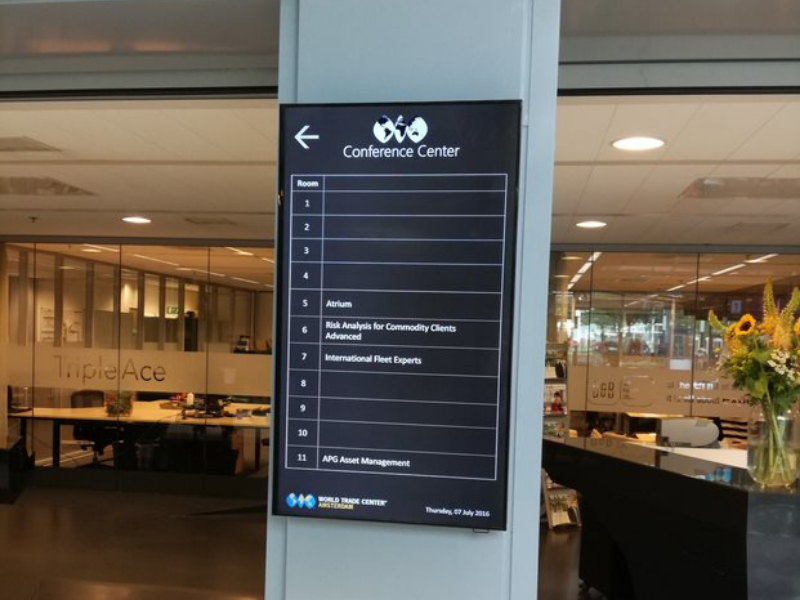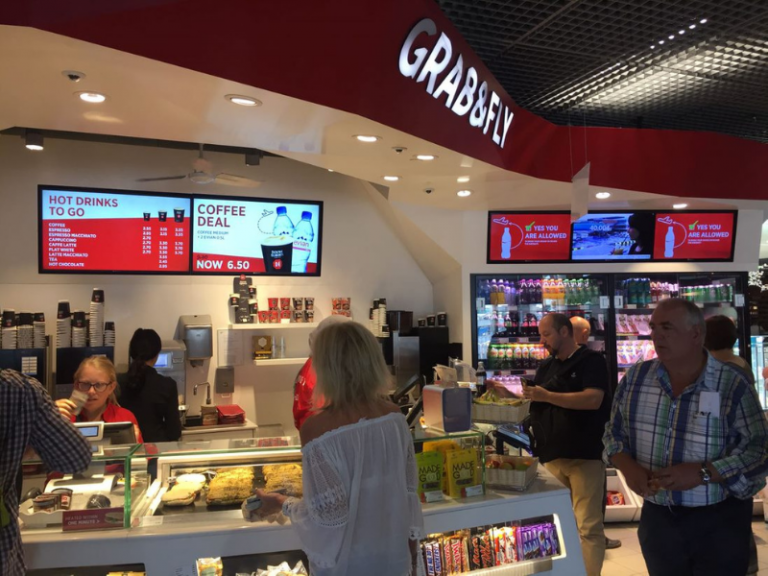 The software offered by CleverDisplay is fast, efficient and user-friendly. You can experience this for yourself with our free demo! You can put different content on the screens through applications.  
CleverDisplay's user-friendly system allows you to put images, text, visuals and products on screen in no time at all. From putting a Canva template on the screens to the latest news via an Instagram message.  
CleverDisplay help support such as the CleverDesk
Monthly software updates, therefore always up-to-date
Stable software, so no problems with the software ever arise
High-quality and durable screens!
User-friendly control so that the CMS can be used by everyone. 
Many application possibilities within existing systems such as reservation systems, intranet and other options that may be relevant. 
Experience in small and large projects, allowing us to deliver tailor-made solutions.
Free demo that you can try before you get started with CleverDisplay. This way you really know that CleverDisplay suits you!
Agenda within the narrowcasting in which you can easily plan ahead. Therefore efficient!
Central environment for controlling the narrowcasting software. This eliminates the need for multiple people to manage the content. 
In addition to Dutch, various other languages are also available! International delivery or certification is also possible. We deliver throughout the EU.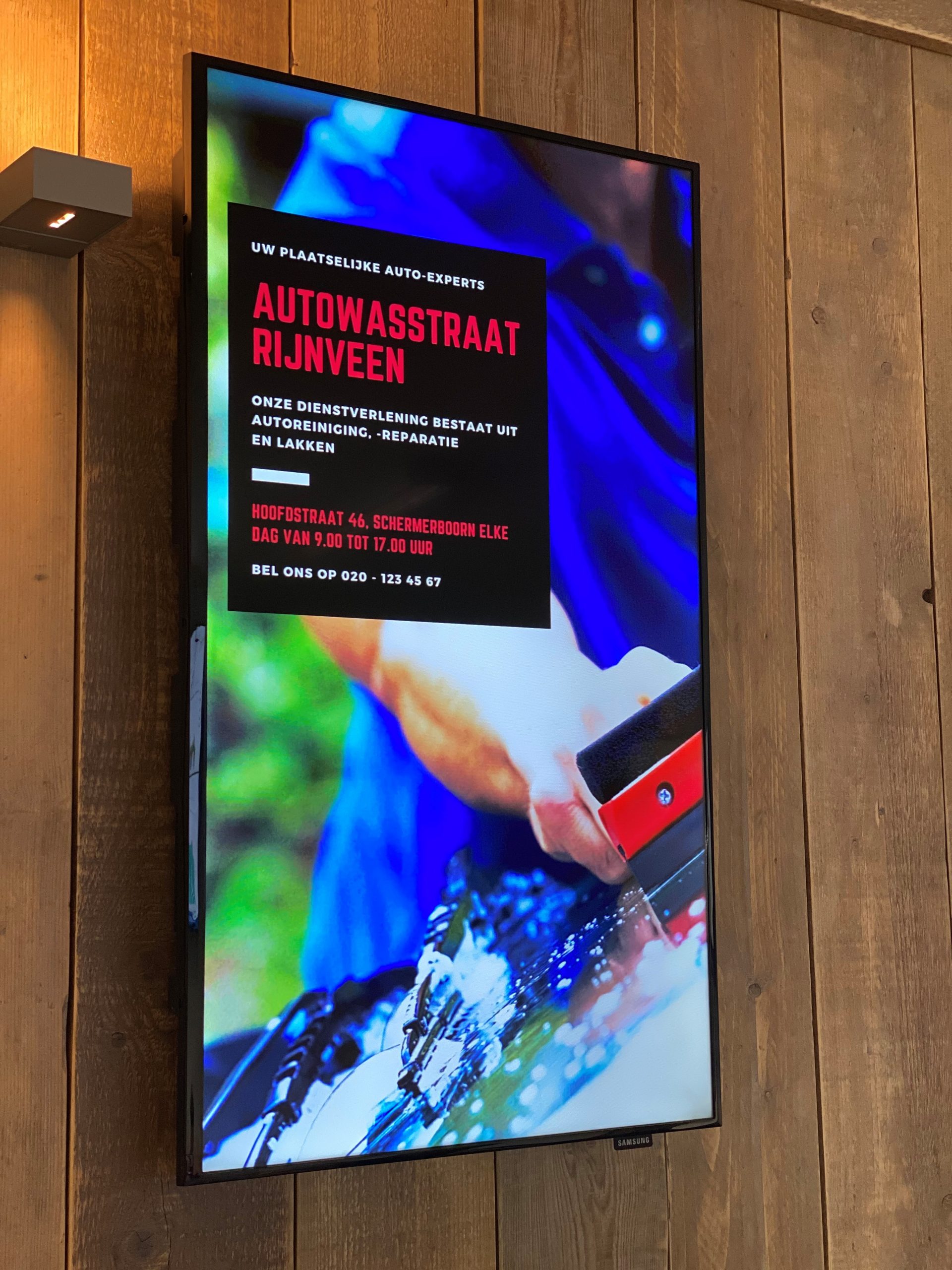 CleverDisplay has been the supplier of digital signage since 2003.