Digital signage is the presentation of information using displays with the aim of reaching a specific audience at a pre-selected location and time. CleverDisplay's professionals specialise in this area. In addition, we work with suppliers such as LG , Samsung and Philips, who provide CleverDisplay with LED screens.     Contact us for more details. 
CleverDisplay has been the specialist in audiovisual technologies in the Netherlands and Belgium for many years. In addition, we supply our digital signage software and hardware throughout Europe. Our systems are available in several languages, such as French, Turkish, German and English.
Our office is located in Hoofddorp near Amsterdam. We work with various developers within CleverDisplay and Dionar to optimise the current software for our customers every month.
Our software has been developed by our own experts. As a result, we have been providing optimum service to our customers in the Netherlands and abroad since 2003.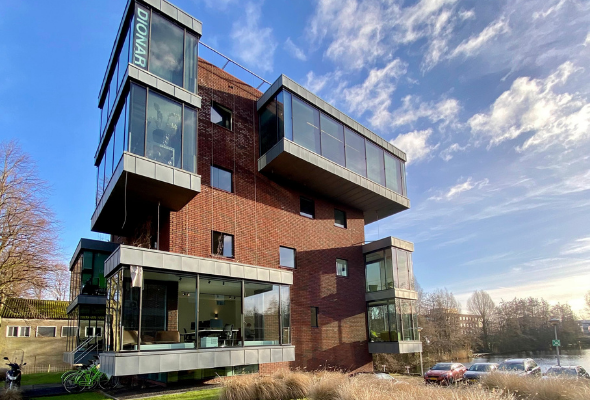 CleverDisplay is part of Dionar Holding B.V., an established name in the ICT sector. Dionar and CleverDisplay have been working together on innovation and development for years.
For example, in 1997 Dionar was one of the first ICT companies to embrace centralisation within ICT, which led to the emergence of the cloud concept. 
Always wanting to optimise and develop. This has been CleverDisplay's vision since 2003. This vision runs through the veins of our office in Hoofddorp. Our technical professionals are determined and driven to get the best out of our technology for our customers. Our customers notice this when they choose CleverDisplay.
Located in Hoofddorp near Amsterdam
Want to find out about the possibilities for your company? Or are you interested in a screen? Or would you like to receive a no-obligation quote? You can, of course, do this by e-mail or telephone.
You can also choose to visit us in our showroom, where we have several screens that appeal to the imagination. We can show you in our showroom what options are available for your needs. We are based in Hoofddorp, close to Amsterdam.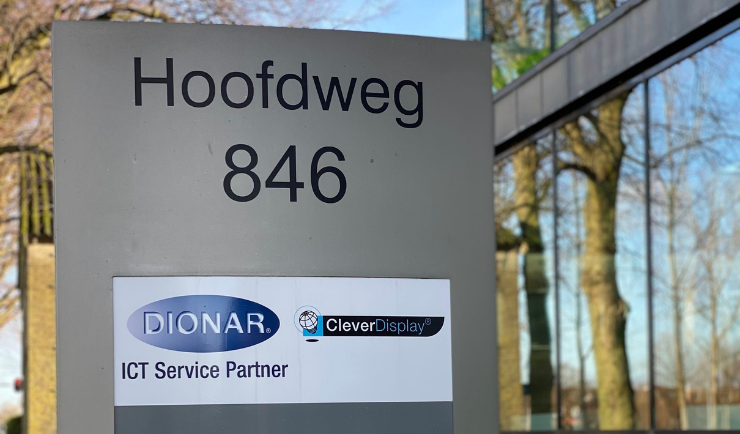 CleverDesk support during working days
Monthly software updates, therefore always up-to-date
Compatible for large and small companies
Stable software because of in-house development
High-quality and durable screens plus certifications and labels
User-friendly control so that the CMS can be used by everyone.
Many template options 
Experience in small and large projects, allowing us to deliver tailor-made solutions.
Free 15 days demo
Agenda integrated within the systems
In addition to Dutch, various other languages are also available! International delivery or certification is also possible. We deliver throughout the EU.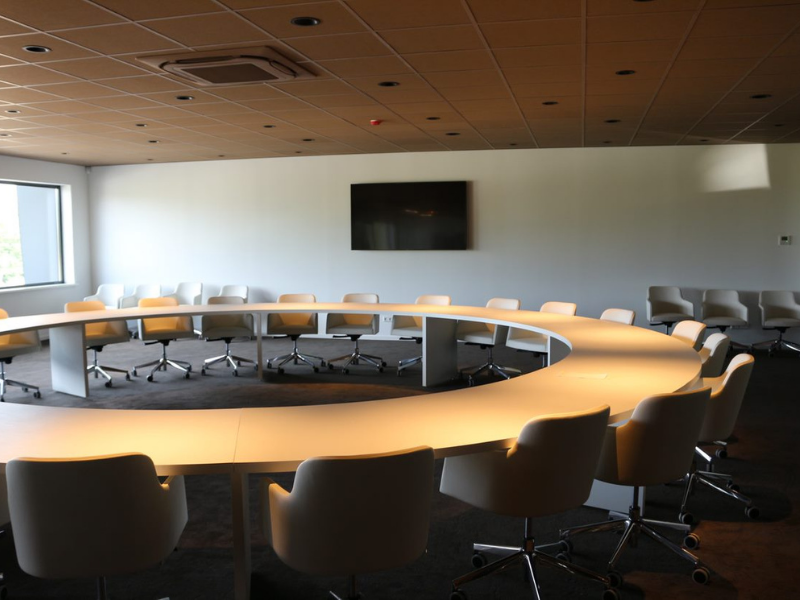 CleverDisplay has been the supplier of digital signage since 2003.