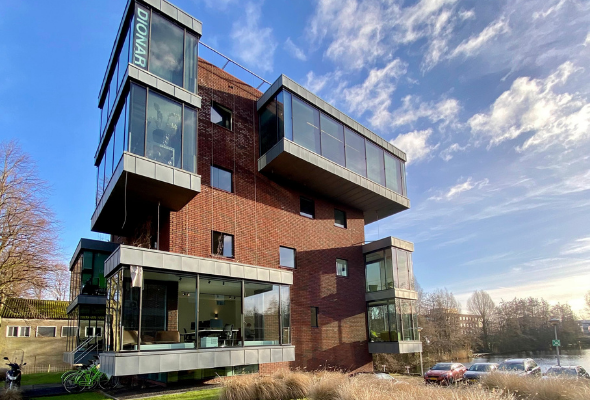 The origins of CleverDisplay
CleverDisplay is part of Dionar Holding B.V., an established name in the ICT sector. Dionar and CleverDisplay have been working together on innovation and development for years.
For example, in 1997 Dionar was one of the first ICT companies to embrace centralisation within ICT, which led to the emergence of the cloud concept. 
Always wanting to optimise and develop. This has been CleverDisplay's vision since 2003. This vision runs through the veins of our office in Hoofddorp. Our technical professionals are determined and driven to get the best out of our technology for our customers. Our customers notice this when they choose CleverDisplay.

CleverDisplay has been the specialist of digital signage since 2003.